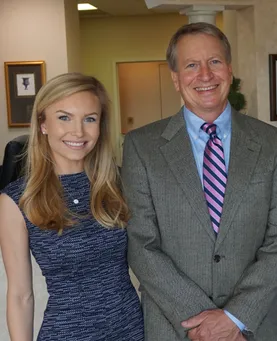 Caroline Mack, PA-C
Board Certified Physician Assistant
Aesthetic Medicine
Caroline is a board certified physician assistant with a Bachelor of Science in Microbiology and a Master of Science in Medicine. She graduated from The Harpeth Hall School here in Nashville, then attended the University of Alabama on a full academic scholarship. Caroline went on to Trevecca Nazarene University's Physician Assistant Program. As an advance practice provider (APP), Caroline can diagnose medical conditions and prescribe medications for special skin care concerns including acne, and age-related lines and wrinkles. She has a lifelong special interest in health and beauty and a passion for helping people look their best and feel their most confident. "Enhancing and maximizing each person's natural beauty" is her practice motto. Caroline's practice of aesthetic medicine is a natural extension of her fascination with human sciences, the artistry of beauty, and a keen eye for aesthetics. Aesthetic medicine is an art and a science, and it is the intersection of the two where the magic happens!
As an advanced practice provider, Caroline can recommend appropriate products for her patients' specific skincare needs. People of all ages know that beautiful skin can be the best medicine for improved mood and confidence.
Caroline looks forward to getting to know her patients, working hand-in-hand with each one, tweaking and updating their treatment plans to help them achieve their specific skincare and aesthetic goals. She offers Advanced Comprehensive Skincare Consultations and can help each patient choose appropriate cosmetic treatments which include microneedling, wrinkle-relaxing injections (Botox and Dysport), dermal fillers (Juvederm & Restylane), prescription medications, and more. She uses a conservative, step-wise treatment plan with the goal of achieving a natural, refreshed appearance.
Connect with Caroline on instagram to see before and after photos:
What is a PA? Visit the American Academy of PA website to learn more: https://www.aapa.org/what-is-a...