NASHVILLE ORAL SURGERY
Harry R. Mack, DDS, MD and Ryan F. Thomas, DDS
ORAL | MAXILLOFACIAL | IMPLANT SURGERY
BOARD CERTIFIED ORAL AND MAXILLOFACIAL SURGEONS
---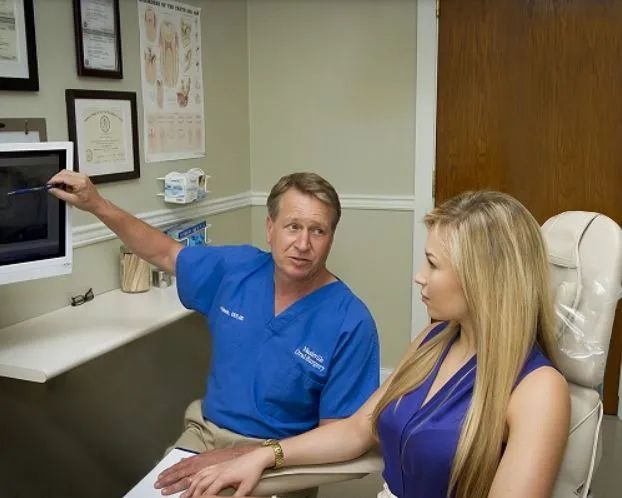 NASHVILLE ORAL SURGERY – OUR CULTURE OF SAFETY
We are honored when patients and families entrust us with their care, and our patient's welfare is our top priority. We are committed to maintaining a culture of patient safety, comfort and respect through special training, and continuing education. We emphasize patient safety through the development and frequent reevaluation of policies and procedures that promote a culture of safety including regular team meetings, cross-training of front office staff and clinical staff and collaboration between all team members.
Patients and caregivers also play a role in patient safety and comfort by reading and following preoperative and postoperative instructions carefully.
It is especially helpful for patients to read postoperative instructions very carefully with the help of caregivers once patients are home---and again the next morning---especially for patients who were sedated. Please call our office if you have questions or concerns after surgery. We are here to help and want you to have a comfortable recovery.
NASHVILLE ORAL SURGERY
Harry R. (Joe) Mack, DDS, MD - Ryan F. Thomas, DDS
ORAL | MAXILLOFACIAL | IMPLANT SURGERY
BOARD CERTIFIED ORAL AND MAXILLOFACIAL SURGEONS
Cool Springs
7106 Moores Lane
Brentwood, Tennessee 37027
Phone: (615) 221- 0012
Nashville
5802 Nolensville Pike, Suite 103
Nashville, Tennessee 37211
Phone: (615) 873-449